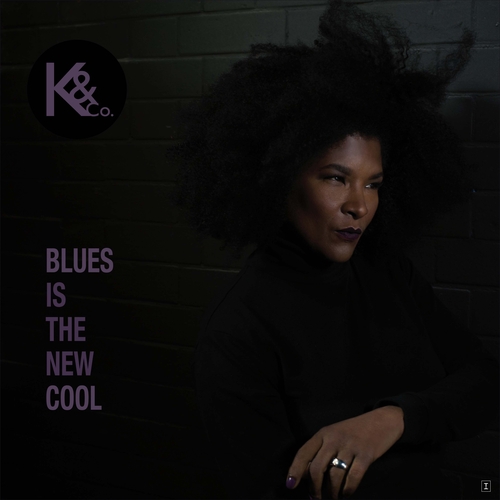 Blues Is the New Cool
Available Formats
Tracks
Price
Buy
CD Album
12 tracks

£

10.00

Download Album (

MP3

)
12 tracks

£

7.99

Download Album (

WAV

)
12 tracks

£

7.99

Download individual tracks
From £0.79
Description
Kat & Co - Blues Is the New Cool
Blues Is the New Cool includes eight original new songs, plus the two all-time classics "Born Under a Bad Sign" and "Night Time Is the Right Time".
With this new work, Kat&Co continue their journey into the Blues of the 21st Century, exploring its relevance in contemporary society whilst telling stories of ordinary metropolitan life. The lyrical content and their trademark Urban sound - a mix of modern beats and traditionally sourced instruments (Dobros, Cigar Box Guitars, Hammonds etc..) - are aimed at captivating a new generation of Blues lovers.
The album contains the singles Bedroom Floor, Calling Your Name and Whiskey and the cinematic ballad Nobody Dies For Love, featuring Blues Hall of Fame inductee Paul Lamb on Harmonica.

Reviews
"Kat & Co. produced what I would describe as "nightclub blues"....it is smokey, it is sassy and it is very classy" Nigel Foster for BLUES MATTERS MAGAZINE (UK)
"Kat&Co serves up a version of blues that is unique from what I have heard before, but is still unmistakably the blues" BLUES BLAST MAGAZINE (USA)
"Blues is indeed the new cool in the hands of this tightly-knit band of excellent, multinational musicians This album delivers on its title's promise BIG TIME!!!"
G. Burnett - DOWN AT THE CROSSROAD
"I like my father's style, my own style and Kat's style. I am crazy about that kind of stuff" MUD MORGANFIELD (eldest son of Muddy Waters) - Classic Rock Blues
"Blues certainly Is The New Cool with this excellent, contemporary, urban blues album… This is 21st Century Blues, lyrically it's aimed at captivating a new generation of blues lovers" Mairi Maclennan - BLUES MATTERS MAGAZINE (UK)
"The blues has been looking for new talent to help in its mission to try and regain a foothold in the current music scene, and this hidden gem of a band might just be the ticket"
Matt Ward (UK)
"Just when I think current blues has gotten boring someone like this comes along" DOWNTOWN DEB - Goldradio Blues Network (USA)
"Kathleen Pearson has one of the most genuine and powerful voices in Blues in London today, with her strong solid band they are tour de force of Blues!" Ronnie Scott's (LONDON)
"I've had a wonderful of array of music to review over recent weeks…then I pick this and WOW, it's Kool for Kats…It's a pressure cooker of steamy blues, with a jazz drenched embryo" Graham Munn - BLUES IN BRITAIN MAGAZINE
"If ever an album is going to make the Blues cool again, this is the one!! Superb really pushes the boundaries of the Blues" Harry Simpson on STILL GOT THE BLUES 105 FM (UK)
"Making the blues sound modern and cool might seem impossible, but somehow Kat and Co have done it" Ian McHugh on BLUES IS THE TRUTH (UK)
"Their Urban Blues is innovative and deserve the attention of every music lover" Eric Schuurmans on ROOTSTIME MAGAZINE (BE)
Tracklisting
CD Album (TO116CD)
Download Album (TO116)
Kat & Co

- Born Under a Bad Sign

Kat & Co

- Calling Your Name

Kat & Co

- Bedroom Floor

Kat & Co

- Selfish Blues

Kat & Co

- Prelude to City Burn

Kat & Co

- City Burn

Kat & Co

- Nobody Dies for Love

Kat & Co

- Whiskey

Kat & Co

- Shake It All Away

Kat & Co

- Night Time Is the Right Time

Kat & Co

- Piano Interlude

Kat & Co

- Low Down